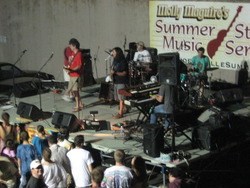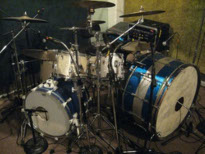 Our PA standard packages range from $250 to $800 giving you the flexibility to design your event to your needs. Our backline packages range from $250 and up with a variety of quality instruments available. Custom setups are available to scale with your needs through our rental partners. For events outside the Philadelphia area, send us an email.
EQUIPMENT:
We want you to sound GOOD, so we use quality gear. Highlights include EV speakers, QSC amps w/ DBX eq, Shure & AKG Mics. Marshall, Fender and Selenium, Carvin, Hartke, Randall, Ludwig, Zildjian, Washburn, Epiphone, Ibanez. Contact us for details and requests.
RECORDING:
We can bring the studio to you! Our mobile multitrack recording is done on site with a high quality HD24 hard disk recorder, studio quality microphones, and is available anywhere you are! Additional mixing and mastering also available.
QUOTES:
Send us an email for a rapid quote. A QUOTE on PA and BACKLINE rental contains AT LEAST these components: Equipment, Labor, and Transportation. Average prices are based on locations in or near downtown Philadelphia.
NEED DETAILS?
Please email for a quote. Include all details about what gear you need, even if you're not sure we have it, and when and where your event may be.
STILL NEED MORE?
Don't hestitate to ask for more than what you see. We have arrangments with other sound companies and gear rental warehouses. If you like what we do we'll be happy to scale it up or down for you!